Subaru Concierge for Service is an opt-in, retailer funded, SAF (50%) eligible program. Retailers have several participation options:
Inbound only – Assistance with inbound Service Appointment calls
Outbound only – Service Concierge will campaign VINs on Retailer's Open Recall and Service Campaign Lists, as selected by retailer in Care Connect
Both – Inbound and Outbound assistance
Program Costs (Pre-SAF)
Inbound costs = $2.00/minute standard rate. Inbound costs apply to both normal Inbound Service Concierge appointment calls as well as customers calling back from outbound campaigns – responding to Voicemails
Outbound Costs = $2.00/VIN Campaigned (net of DNC)
Inbound Service Concierge Program Description
Subaru Concierge for Service is a program offered exclusively to Subaru retailers to assist with inbound service appointment calls.

The service concierge program is very customizable allowing you to route calls as you see fit. You have 3 options:

Website Routing
Local Call Routing: We will assign you a 10-digit phone number that you will install within your phone tree.
Overflow Calls: Our team can pick up the call after 3 or 4 rings. This option gives you a chance to pick up first.

A Subaru Customer Service Specialist (CSS) will identify themselves by name with Subaru Concierge. They will greet customer by indicating "Thank you for calling (Retailer Name), my name is Joe, are you calling to schedule a Subaru service appointment?"

For those customers who need an appointment, the CSS will schedule the customer appointment directly into the retailers Online Service Scheduling Tool; either in Schedule Connect or X-Time. In most cases, when a customer appointment is set, retailer service personnel do not need to be involved in any aspect of setting the appointment.
Participating retailers can provide Concierge with a series of instructions related to pricing of common services, SSLP scheduling and required time for service.

Retailer Requirements: must meet the following criteria:

Participate in the SSLP program and allow Concierge to schedule loaners for warranty and recall repairs. Retailer(s) can provide specific SSLP scheduling instructions to Concierge.
Utilize an Authorized Subaru Retailer Website and Online Service Scheduling tool (Schedule Connect or X-Time).
Dedicated Reps
Subaru Concierge has been a trusted service since 2013. We have been assisting retailers by calling internet leads on behalf of the retailer to set sales appointments.
The Customer Service Specialists will be dedicated to the Subaru brand only. They will be scheduling Subaru Service appointments on behalf of enrolled Subaru retailers.
In addition to the Customer Service Specialists, Subaru Concierge for Service has a dedicated Program Manager, 4 Managers, and 7 Regional Liaisons, who are available to talk with retailer personnel to perform pre-launch set-up and address any retailer issues on an ongoing basis.
*Subaru Concierge agents are all Foundations Product Certified, follow a consistent process to gather the required information, and are focused on providing the truly best experience.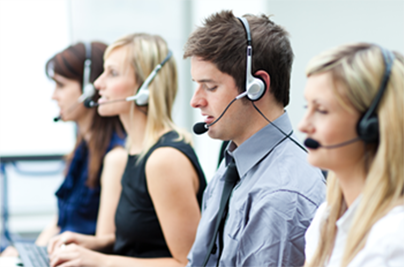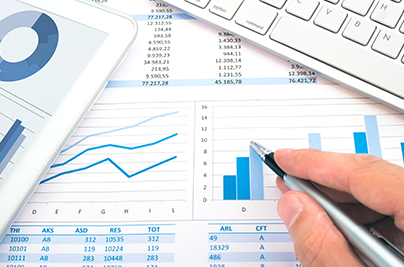 Your Subaru Virtual BDC
Many Subaru retailers have their own in-house BDC and Subaru of America encourages retailers to operate a Subaru BDC. However, for those retailers without a BDC, Subaru is offering this program as a Virtual BDC to assist with the ever-growing Subaru retailer UIO count.
While there are numerous independent Virtual BDC's in the marketplace, Subaru Concierge for Service offers numerous benefits over independent VBDC's including:
Extended hours 7 AM – 10 PM EST, 8 AM – 8 PM EST Saturdays
Dedicated team for just Subaru Service Appointments
All CSS Reps are Subaru Foundations Certified
Customer Service Specialists trained on inbound service call best practices

Better call answering performance – less call wait- time and abandoned calls
Only Subaru Concierge for Service is endorsed by SOA and is SAF Eligible.

Some market solutions just email the retailer appointment requests, Subaru Concierge schedules appointments directly into the Retailer's Online Scheduler eliminating the need for retailer to take additional steps
Majority of Calls Handled Without Retailer Involvement
During the pilot the average retailer saved 14 man-hours of Service Advisor time by having Subaru Concierge for Service handle their inbound calls. In total, Concierge was able to handle 65% of pilot retailer calls received with no retailer personnel involvement.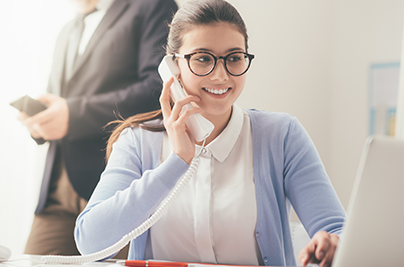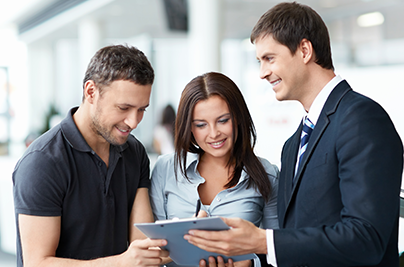 Free up Service Advisors
For retailers routing Service appointment calls to Service advisors, removing this inbound call workload from advisors allows advisors to focus on their primary roles of customer inspections, service authorizations, status inquiries and service completion notifications.
Pricing/SAF Eligibility
Retailers are charged for only the time Subaru Concierge for Service is handling their customers.
Retailer fees $2.00/min standard price
Subaru Concierge for Service is SAF 50% eligible
Depending on the store set up, the cost will vary.